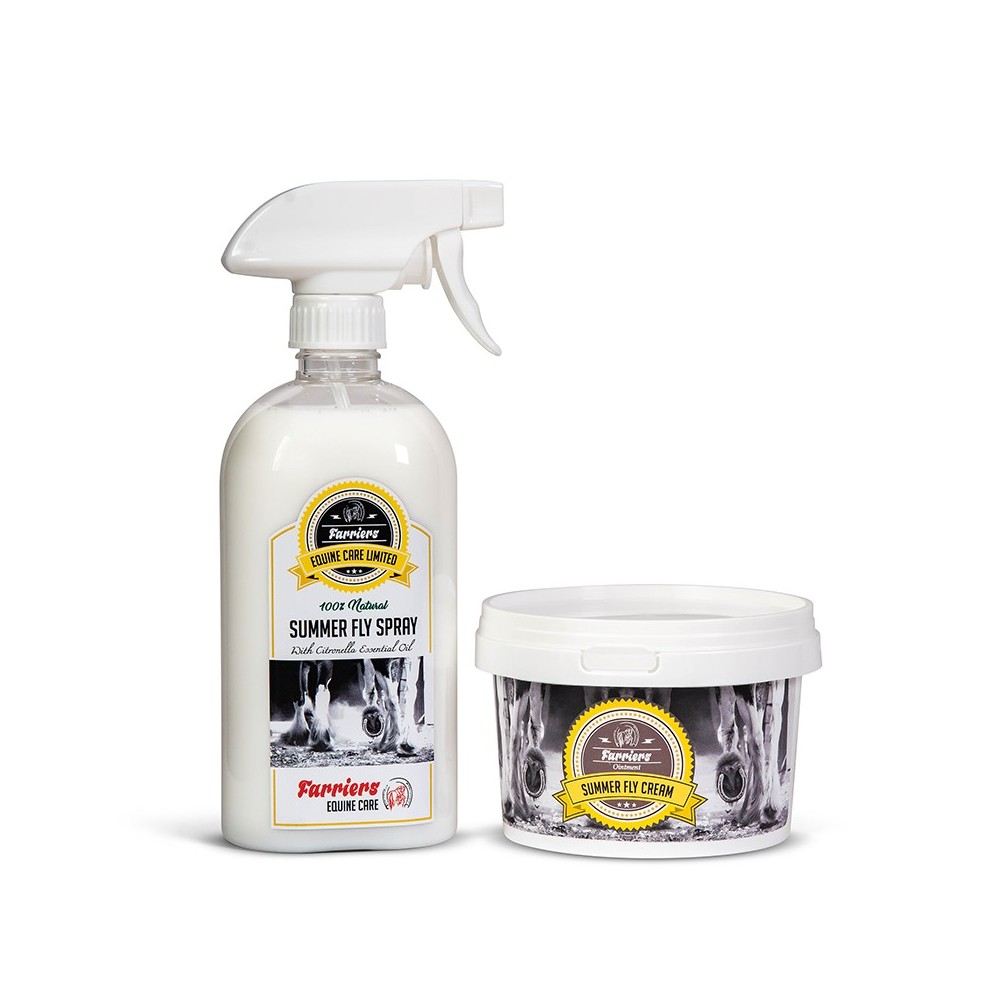  
Farriers Fly Cream & Spray (Twin Pack)
When the flies and biting insects return, the Farriers Fly Cream & Spray are essential for all grooming boxes. This combo includes 500ml Fly Cream & 500ml Fly Spray. Made with natural ingredients including Citronella, Lavender & Cedarwood Essential Oils. THIS ITEM MAY BE SHIPPED FROM AMAZON FULFILMENT CENTRE.
When working around horses, there is nothing worse than pesky flies and biting insects annoying you and your horse. Farriers Citronella fly spray has been developed by a working Farrier with over 40 years of shoeing experience and incorporates three of the best essential oils for repelling these nasty critters. Citronella, Lavender & Cedar wood essential oils have been blended into our formulae. This fly spray is water based and has no solvent based chemicals to harm your horses skin. Can be sprayed directly onto your horse or onto a brush or cloth for hard to spray horses. Long lasting and available in cost effective sizes. Farriers Fly Cream is especially good for application around the eyes, muzzle and anywhere you would not want to use a spray. Long lasting and waterproof.
Customers who bought this product also bought: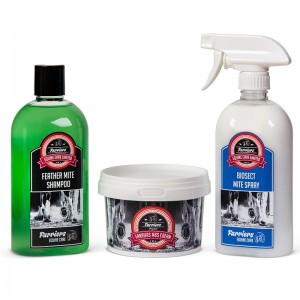 -£4.95
Regular price
£41.63
Price
£36.68
Our new Triple Pack contains everything you need to treat Mallenders & Sallenders & Feather Mites, by purchasing all 3 items together you will be saving 10% of the regular retail price.  THIS ITEM MAY BE SHIPPED FROM AMAZON FULFILMENT CENTRE.