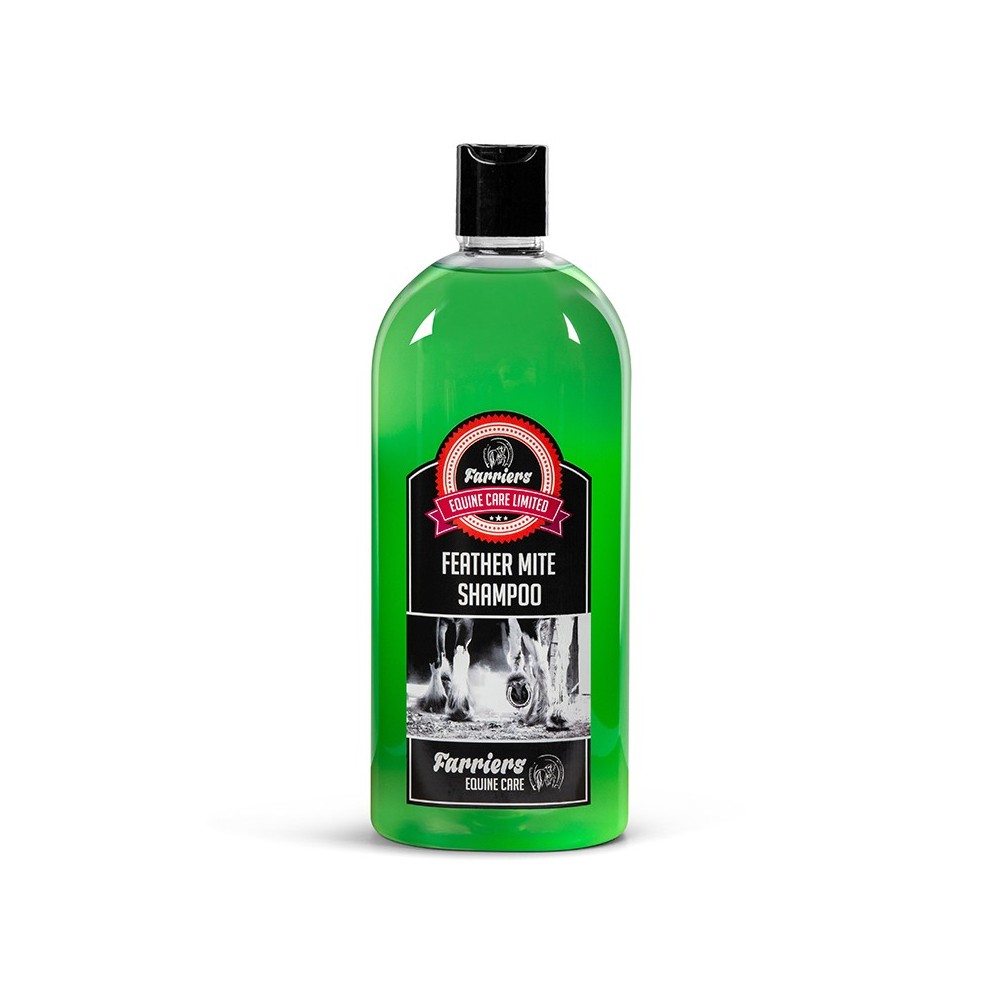  
Feather Mite Shampoo (1 litre)
Farriers feather Mite Shampoo is the latest product in our range of Mite Treatments. This product contains the same active ingredients as our Biosect Mite Spray. This shampoo can be used as often as needed to ensure Feather Mites are kept at bay. This product is ideal for use along side our Biosect Spray and Mite Cream. Also available in 500ml size.
Feather Mites are microscopic parasites that live and thrive in the feathers of heavy horses such as Shires, Friesians, Dales & Cobs. The warm moist conditions created by heavy feathers make this the ideal breeding ground for these critters. Feather Mites live against the skin and can cause great discomfort and stress to your horse. They can be extremely difficult to treat and it is almost impossible to get rid of them completely. 
Farriers Equine Care have developed two products that can help control Feather Mites. Our Biosect Mite Treatment is water based and when sprayed directly into the feathers, comes into contact with the mites and attacks their nervous system. They become paralysed and unable to move and die within 24 hours. We recommend an initial treatment with Biosect Spray and then a treatment 10 - 14 days later to kill any newly hatched eggs. Once the second application has taken place, regular shampooing with Farriers Mite Shampoo is recommended to ensure levels of Mites never get large enough to cause future problems. 
Farriers Feather Mite Shampoo has a rich, strong lather and great cleaning properties. This product can be used as often as you wish.    
Customers who bought this product also bought: