Prices drop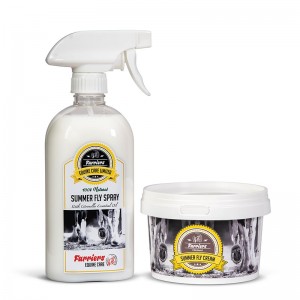 -£1.35
Regular price
£27.63
Price
£26.28
When the flies and biting insects return, the Farriers Fly Cream & Spray are essential for all grooming boxes. This combo includes 500ml Fly Cream & 500ml Fly Spray. Made with natural ingredients including Citronella, Lavender & Cedarwood Essential Oils.
-£2.40
Regular price
£23.25
Price
£20.85
Are you looking for a more natural alternative to Pig Oil & Sulphur for conditioning Feathers and treating Mites? Farriers Equine Care produce a 100% natural plant based conditioning oil that will remove tangles and leave feathers silky soft and supple. We also add Peppermint Essential Oil to help reduce problems with mites.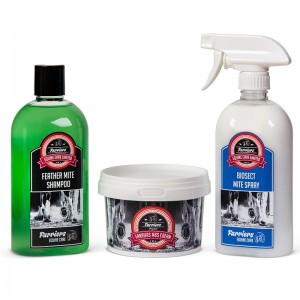 -£4.95
Regular price
£41.63
Price
£36.68
Our new Triple Pack contains everything you need to treat Mallenders & Sallenders & Feather Mites, by purchasing all 3 items together you will be saving 10% of the regular retail price.