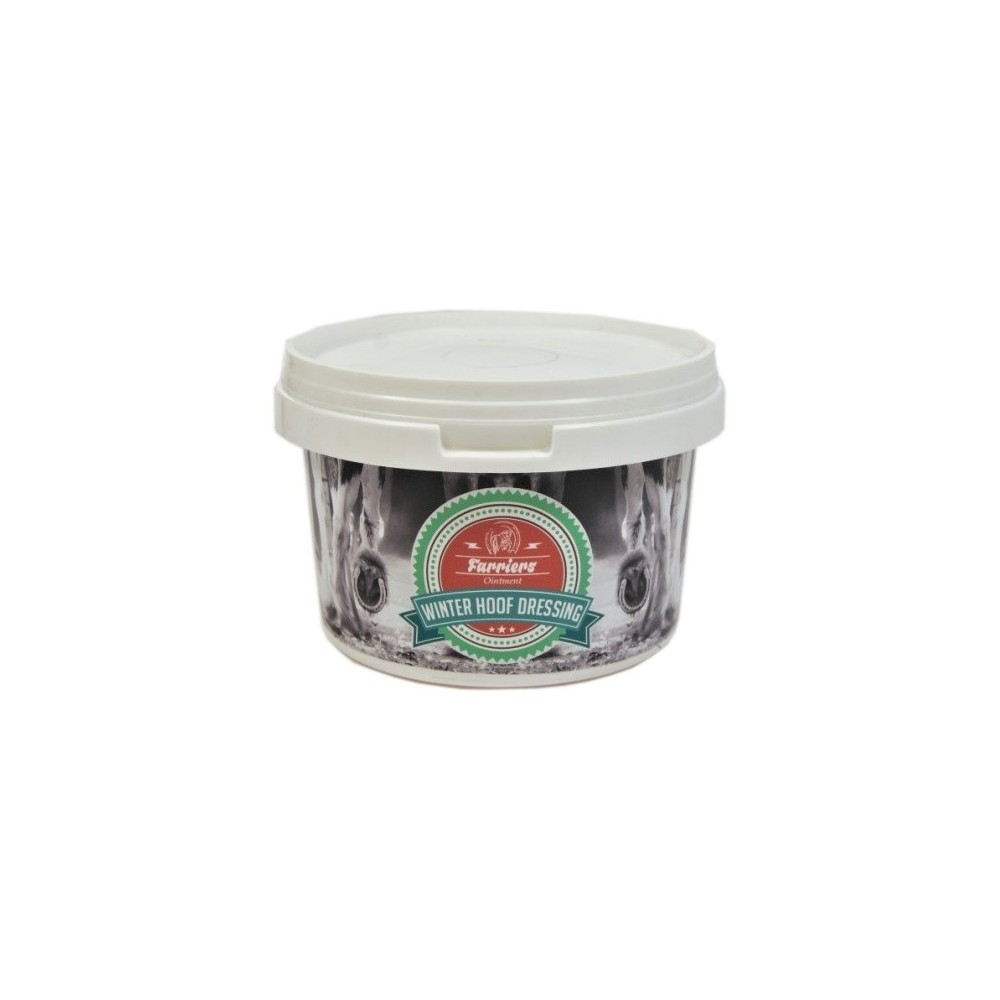  
Winter Hoof Dressing (500ml) on sale
ON SALE SAVE £1.50 Farriers Winter Hoof Dressing with antibacterial and antifungal essential oils is Water repellent & long lasting, With winter fast approaching you need to pay special attention to our horses feet in these wet conditions. Normally, the Periople around the coronary band ( similar to the skin at the top of your finger nail) regulates moisture intake for the hoof wall. In very wet condition, the feet can become waterlogged and problems can occur. The hoof wall becomes soft and prone to splitting. Wet conditions are often the cause of shoe loss as the nails have little to grip too. Also helps with the aid of Seedy toe.
Does not contain animals fats.
Farriers Hoof Dressing strengthens the hooves and encourages healthy hoof growth. Farriers Hoof Dressing makes the hooves more elastic thus protecting them from cracks even under extreme conditions. Apply Farriers Hoof Dressing to the outer wall and sole every day. A brief massage of the coronary band will increase the long term effect. This winter formulae includes a water repellent ingredient to help protect the hoof capsule from wet conditions. Does not contain animals fats.
Customers who bought this product also bought: