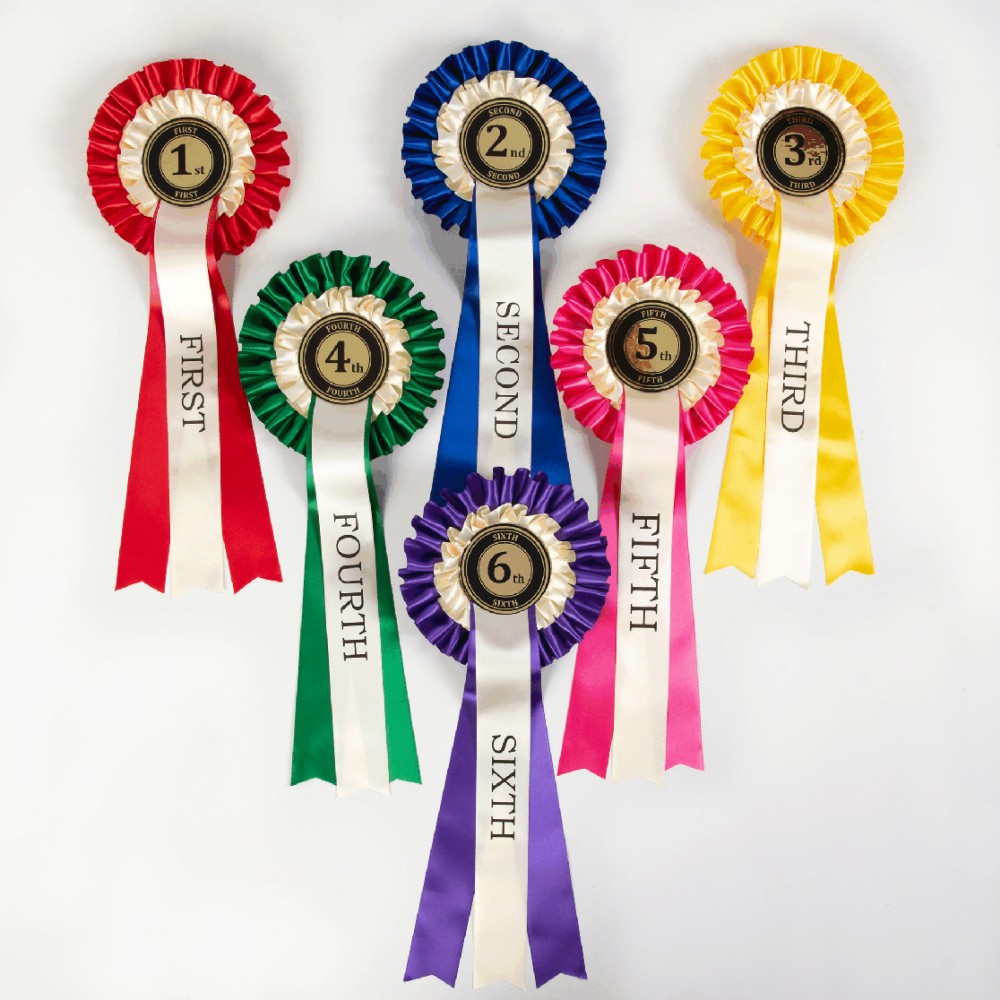  
Set of six 1st through to 6th place Rosettes
Add a touch of class to your competition with our Hand crafted Rosettes.
Set of 1st to 6th place 
Satin non crease ribbon with metallic centres.
All our Rosettes are made here by hand and made with non crease satin ribbon with a bridle hook on the back for easy hanging.
Large Rosettes.