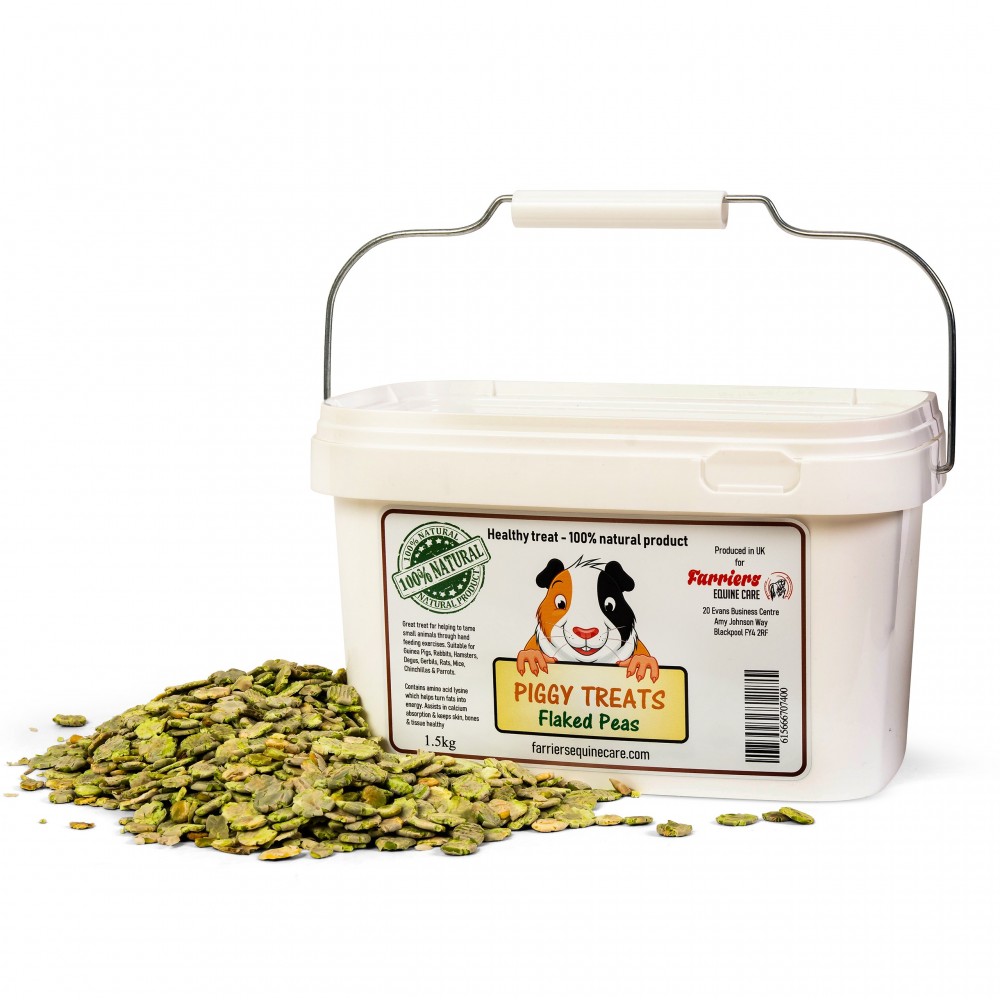  
Piggy Treats (1.5kg Refillable Tub)
FLAKED PEAS - 1.5kg ANIMAL SUPPLEMENTARY FEED Flakes Peas are the ideal supplementary treat for small pets such as guinea pigs, rabbits, hamsters, gerbils, degus, rats, mice, chinchillas and parrots. Flakes Peas come in a sealed tub which ensures your pea flakes arrive as fresh as the day they were packed. They are an ideal treat for bonding and taming your pets through hand feeding exercises.
They are a healthy treat high in amino acid lysine which is an essential protein nutrient that is not produced naturally by small animals and therefore should be included in their daily feed. Amino acid lysine helps convert fats into energy, assists in calcium absorption and keeps skin, bones and tissues healthy. 100% Natural Product. Dry matter 86%, moisture 14%, protein 21%, oil 2.1%, fibre 5.5%, ash 3%. Manufactured in the UK by Farriers Equine Care (uk) Limited.
Customers who bought this product also bought:
Farriers Biosect Mite Spray is ideal for spot treating when full shampooing is not needed.
Spray directly onto the coat and leave to dry naturally.